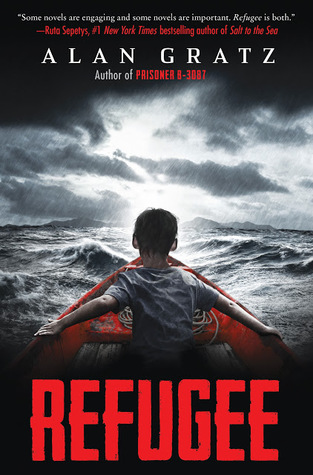 This book rotates among three refugee families in different times and places. Josef is a 12 year old Jewish boy in Germany as WWII begins. His father is put into a concentration camp and is able to be released, but his mind is never the same. Their family winds up on the ship, the Saint Louis, a ship full of Jewish refugees that is turned away from many places.
Isabel is a 12 year old Cuban girl in 1994 whose family escapes from Cuba on a leaky, homemade boat.
Mahmoud is a 12 year old Syrian boy in 2015 whose family leaves Syria in search of a better life.
Their stories are compelling and sad and are all tied together at the end.